CENZAA PRODUCTEN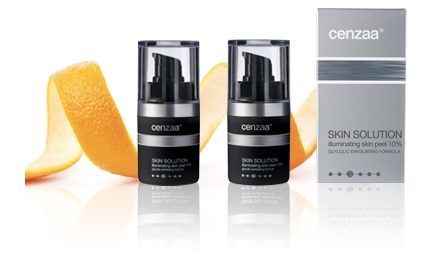 CENZAA, WELCOME INTO THE WORLD OF CENZAA!
Cenzaa is 's werelds enige cosmeticamerk dat Wellness, Huidverbetering en Cosmedische huidtherapie combineert. In samenwerking met vooraanstaande laboratoria ontwikkelt Cenzaa hoogwaardig en doeltreffende cosmedische producten. Cenzaa is hiermee marktleider op het gebied van revolutionaire, wetenschappelijk bewezen formules en combineert het bewustzijn van een gezonde levenswijze voor een stralende huid. De kracht van Cenzaa schuilt in de filosofie dat échte schoonheid van binnen zit!

IK SKIN PERFECTION PRODUCTEN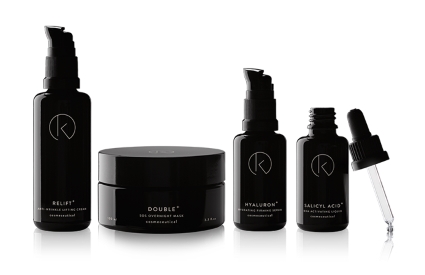 IK SKIN PERFECTIION, LESS-IS-MORE!
Ik Skin Perfection is daadkrachtig voor het huidprobleem, zacht voor de huid, bevat 0% aan huidonvriendelijke geur- en kleurstoffen. En beschikt over 100% aan actieve ingrediënten. Ik Skin Perfection is gebaseerd op een "RESET" behandelmethode. Een unieke methode welke zich concentreert op herprogrammeren van de huid. Doelgericht, in vier fasen, vindt huidstructuurverandering op een milde maar uitertst effectieve wijze plaats. Overbodige geur-, kleur & werkstoffen kunnen huidreacties oproepen. Ik Skin Perfection producten bestaat uit pure actieve stoffen voor behandeling van specifieke huidproblemen.

EXTENSO SKINCARE PRODUCTEN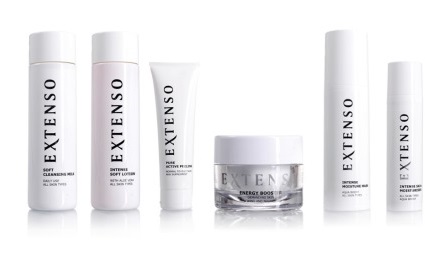 EXTENSO SKINCARE, PROFESSIONELE HUIDVERZORGING VAN NEDERLANDSE BODEM!
Extenso is een Nederlands cosmeticahuis met een compleet assortiment effectieve, overzichtelijke, en betaalbare huidverzorging. Extenso producten zijn van hoogwaardige kwaliteit, bevatten zorgvuldig geselecteerde ingrediënten en zijn rijk aan natuurlijke werkstoffen en vitaminen. De producten bevatten geen overbodige geurstoffen, kleurstoffen en parabenen en worden niet op dieren getest!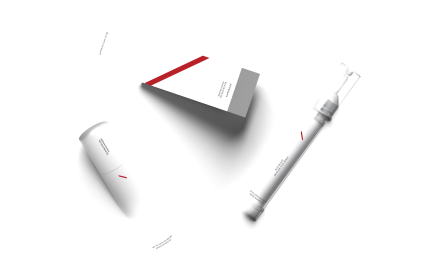 NEODERMA, THE ESSENCE OF NATURAL BEAUTY!
De oorsprong van het merk Neoderma ligt in Cyprus. Neoderma is een samentrekking van twee Griekse woorden Neo en Derma en betekent 'nieuwe huid'. De producten die op basis van natuurlijke ingrediënten zijn gemaakt worden vandaag de dag nog steeds ontwikkeld en geproduceerd op Cyprus. Neoderma is voornamelijk bekend door de wereldwijd geliefde Bio-Peeling behandeling. Een peeling die huidproblemen tegengaat en de huid verbeterd. De kracht van Neoderma is met gebruik van natuurlijke ingrediënten de huid te verbeteren. Vandaar dat Neoderma de slogan hanteert 'The Essence of Natural Beauty'.

TYRO PRODUCTEN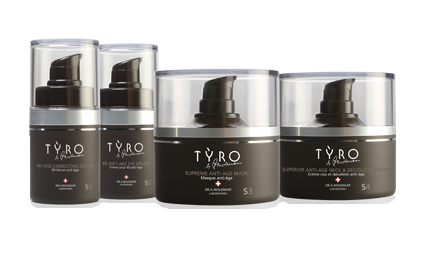 TYRO, THE SCIENCE TO CREATE A PERFECT SKIN!
Ontdek TYRO! Baanbrekende huidverzorging op basis van het beste wat de wetenschap en natuur te bieden hebben. De filosofie van TYRO is dat de huid niet alleen van buiten, maar ook van binnenuit verzorgd moet worden. Alleen dan wordt het optimale resultaat bereikt.

MESOESTETIC PRODUCTEN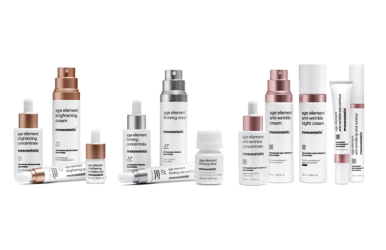 MESOESTETIC, MIRACLES DON'T EXIST. SECRETS DO...
In tegenstelling tot een traditioneel cosmeticamerk mag Mesoestetic vanuit haar farmaceutische achtergrond met hoogwaardige ingrediënten werken! Deze bevatten bovendien een veel hogere concentratie werkzame stoffen. Juist omwille van die veilige en zeer betrouwbare chemische ondersteuning biedt Mesoestetic een véél sneller en doeltreffender resultaat voor elk huidprobleem.

ACADÉMIE SCIENTIFIQUE DE BEAUTÉ PRODUCTEN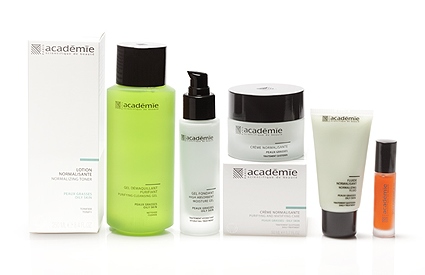 ACADÉMIE SCIENTIFIQUE DE BEAUTÉ STAAT VOOR INNOVATIE, UITMUNTENDE PRODUCTEN EN EEN SPECIFIEKE EN UNIEKE AANPAK OP HET GEBIED VAN HUIDVERZORGING!
Académie Scientifique de Beauté is al meer dan een eeuw actief in de cosmeticabranche. Dit familiebedrijf houdt vast aan een lange traditie van kwaliteit en hecht enorm veel waarde aan een 100% Franse productie. Académie Beauté is met name wereldwijd bekend door de unieke behandelmethode afgestemd op huidtype en behoeften. Elk verzorgingsproduct voor de huid van Academie Beauté is het resultaat van wetenschappelijk onderzoek en de enorme "knowhow" van de Academie Beauté experts.

MAYEE PRODUCTEN
I'm MAYEE, dé eerlijke skincare voor zichtbare huidverbetering op professioneel niveau. Ik breng het evenwicht terug, zodat jij geniet van de pure schoonheid en kracht van een stralende huid. Alle formules van MAYEE zijn volledig transparant, zodat jij echt weet wat er wel én niet in jouw huidverzorgingsproduct zit. Zo kun jij een evenwichtige eerlijke keuze maken voor jouw huid.

ABSOLUTION PRODUCTEN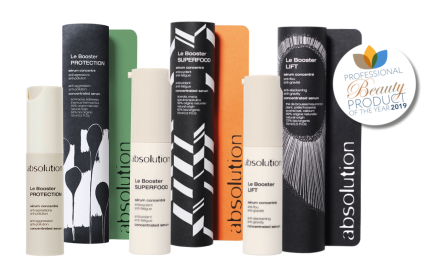 NOEM HET EEN REVOLUTIE. EEN VERADEMING. EEN NIEUWE BENADERING VAN SCHOONHEID.
Huidverzorging in de meeste pure zin van het woord. Effectief uiteraard, en tegelijk een genot om te gebruiken. En vooral ook: persoonlijk, dus af te stemmen op de specifieke behoefte van uw huid. Producten met een ziel. Samengesteld uit alleen de beste ingrediënten – direct uit de natuur of biologisch geteeld.

IMAGE SKINCARE PRODUCTEN
IMAGE Skincare staat voor effectieve huidverbetering en is ontstaan vanuit de gedachte dat iedereen trots moet kunnen zijn op haar of zijn huid. Huidverbetering ontstaat doordat de behandel- en thuisproducten een hoge concentratie natuurlijke en innovatieve ingrediënten bevatten en wetenschappelijk bewezen zijn. Voor ieder huidtype en iedere huidconditie hebben wij een passende skincare routine om de huid optimaal te verzorgen.