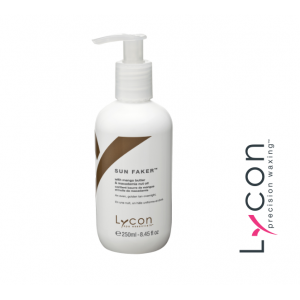 Excl. BTW:

14.83

Model:

LSF250

Merk:
Omschrijving
LYCON SUN FAKER 250ml
With mango butter and argan oil!
Levert snel een zonvrije, streeploze bruine kleur, met ingebouwde vochtregulerende middelen voor het gezicht en lichaam.
Wat doet de Lycon Sun Faker
Een unieke combinatie van geavanceerde bruiningsmiddelen zorgt voor een gelijkmatige, langdurige, natuurlijk ogende gouden kleur en een prachtig tropisch aroma dat de zintuigen naar een exotisch eiland vervoert tijdens een nacht bruinen.
Beoordelingen (0)
Beoordeel
Note: HTML-code wordt niet vertaald!
Verder